Uh-oh, We're In Trouble
See?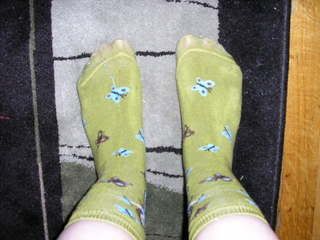 Can you see my toes peeking through the fabric of these, some of my most favorite socks? I received these socks from my friend Caroline on my 26th birthday, the first birthday I celebrated in Boston. Every time I wear these socks, I think of Caroline.
Obviously, I think of Caroline a lot.
What's a girl to do who is about to lose one of her favorite pairs of socks, especially as it's winter, and her feet are always cold, and she hates, absolutely hates, boring socks?
I know...She should knit socks!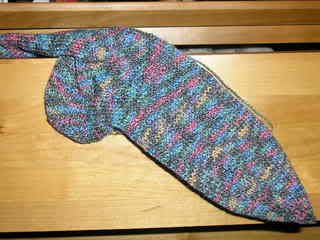 Above we see our (and by
our
I mean me and my feet) little FO, Socksy 1, leaping out of the sock drawer, ready to keep my tootsies toasty through these long winter days and nights.
No sooner had our little FO leapt from the sock drawer than he rushed to work: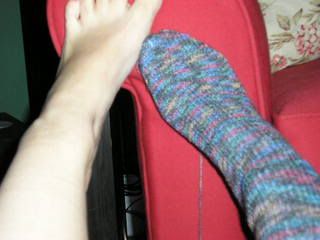 With one foot still in danger in frost bite, Socksy I has advised me that I should stop blogging and trying to be clever and start knitting Socksy II.
Tune in next week (or maybe tomorrow, I've been a little, ahem, obsessed) to see if our naked foot gets clothed or if I have to wear raggedy socks forever...