Sunday Morning, All Snowed In
This: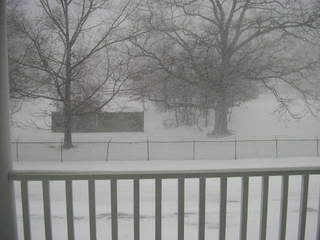 Plus This: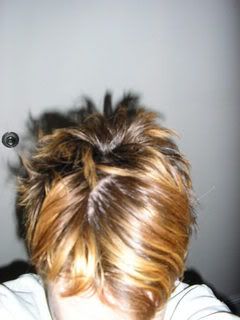 Equal This: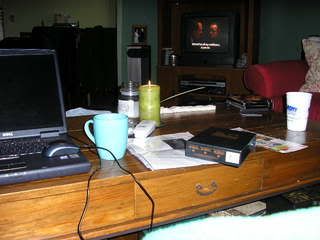 That's the view from my front porch this morning, my super-duper bed head (the perils of short hair) and the scene from my couch right now: a cup of coffee, a lit candle, my favorite blogs, and the Godfather Trilogy. I'll be watching the trilogy until the
Playoff
Games
start a little later today, and then it might get a little rowdy.
Not bad, eh? Not bad at all.