I Think I Owe You Something
Part I: Randomness
I've made big with the talk about my crazy organized drawers and closets. I've been promising you pictures for a while now and in lieu of any interesting knitting content, I decided to finally put my camera where my linens are.
So, I opened some drawers and doors and here's what I have for you: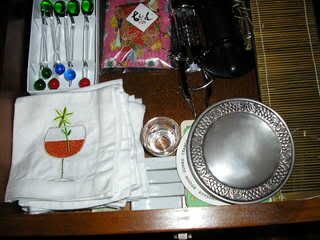 I started with one of the sideboard drawers in the dining room. Napkins, coasters, and cocktail accoutrement live in this drawer. My friends know that I ahem, enjoy martinis (Stoli dirty martinis, extra dirty, thanks), and so I've been given a few pretty stirrers over the years.
Then I moved to the kitchen: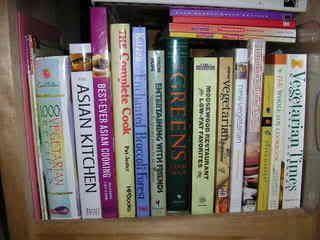 Yes, they're alphabetized. No, I don't have a problem with that.
I made a little stop at the linen closet (are you excited yet?):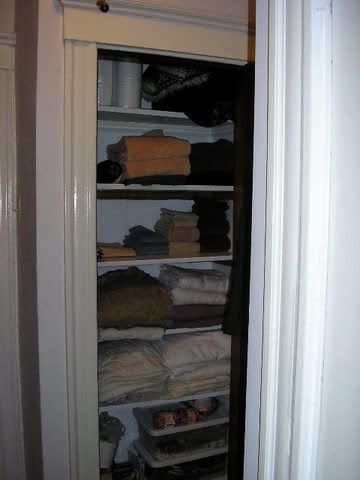 And then I thought it was time for a little trip to the t-shirt drawer in my dresser: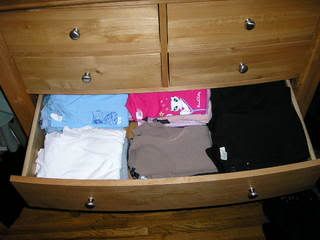 I have quite a few t-shirts with kitties on them. One says "Fierce" and the other says "French Kitty". No, I don't think it's strange to have my t-shirts organized by color and weight. I think it's quite practical, in fact.
At this point, Mike started looking for me, asking: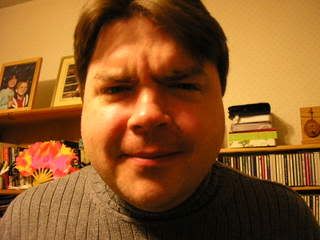 "What are you doing?"
Last, but not least, my handbags: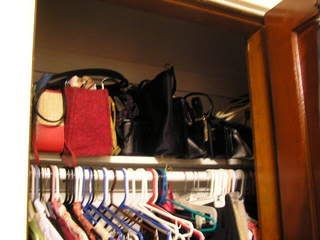 Part II: The rest of my clothes closet
Part III: The stash
Part IV: Who knows - maybe the pantry, maybe the storage unit...
Happy Weekend All!