Merry Christmas!
Mike and I opened our presents this morning, and it went something like this:
This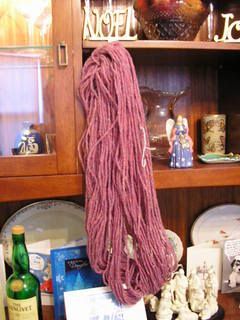 Plus this
Equaled this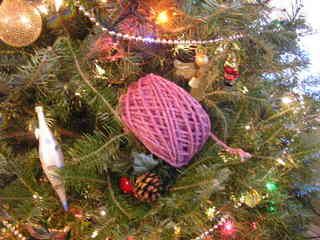 And then this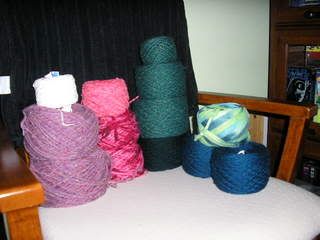 Mike and I were supposed to be in Georgia today spending Christmas with his kids, but when we arrived at Logan last night, our flight had been canceled due to bad weather and the airline said they wouldn't be able to get us to Georgia until Sunday. Considering that we wouldn't have arrived until after the time we were due to leave, we decided to stay home and plan a trip for a long weekend either in January or February. As heartbroken as we both are not to spend Christmas with Mike's kids, we're both glad that we were able to be together for Christmas and that we have family to spend the holidays with.
I have another little lovely gift to share with you: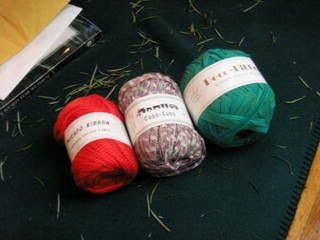 These three skeins of beautiful ribbon yarn are a very lovely gift from
Michelle
. Have you read her blog? If you have then you'll know that she's a funny, kind, smart and talented woman (with the most fabulous hair. Ever.). I've been privileged to have the opportunity to get to know Michelle both online and offline over the past few months and she is as kind and generous as you would imagine.
Although Christmas isn't a religious celebration for me, I welcome any opportunity to spend time with my friends and family and to reflect on their importance in my life. I want to say thank you to all of you who have left comments for me, encouraged me, laughed with me (or at me, as the case may be), and have generally made my world a brighter place. So Merry Christmas or Happy Holidays and best wishes from me to you.