Booga Booga Boo!
It'll be a quick post tonight, but I wanted to share a couple of FO pics before I return my full attention to
something
that is on tv right now. Enough said?
So, without further ado (and because there's a commercial break on right now):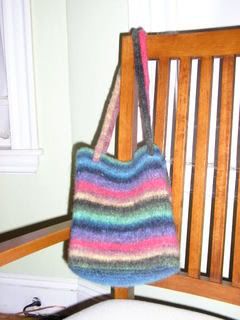 Booga!
Booga Redux!
Thank you for the kind words about Booga. The second one is coming along nicely, too. ;)
I also want to mention that my KRII Secret Pal was injured while embroidering my ubercute denim bag - apparently embroidering while trying to watch Law & Order isn't such a good idea. Thanks again, Secret Pal!
Now back to our regular scheduled programming.