A Story About G'pa, Some Knitting, and Good Hair
Christmas 1995:
I was sitting next to my G'pa and he asked me "Are you wired yet?" By 1995, G'pa had email and was building his own computers. Needless to say, I didn't have my own computer and I certainly didn't have email, but G'pa said that we'd be able to communicate more if I did. I signed up for an email account and began an email correspondence with G'pa that lasted right up until he went into the nursing home a few months ago. I'm sure I would have eventually caught up with the digital age, but it would have taken a lot longer without G'pa.
I do have knitting progress to report. I have started on a Very Harlot Poncho for my aunt, and I've got to knit another scarf for Mike because he lost the first one during last week while he was in Colorado for business. I've got a number of Christmas presents I need to get started, and I seem to buy nothing but green yarn. I'm not sure why.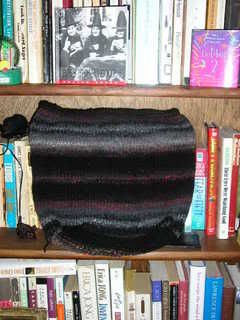 Body of the 2nd Booga Bag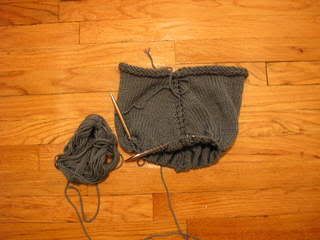 Beginning of my aunt's Harlot Poncho
I've been guilty of something for a while, and I didn't want to share it out of shame.
I've had Bad Hair. Poofy, mushroomy, strangely shaped hair that did nothing but cause me shame. But no more!
Good Hair!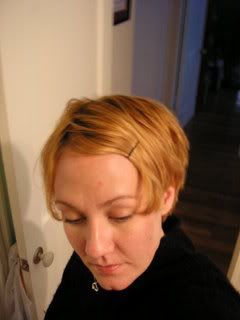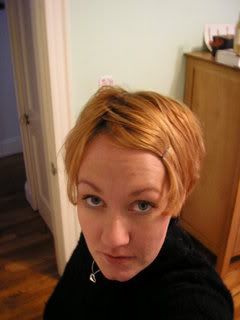 Thank you again for your wonderful and kind comments. I'm so thankful to be part of such a generous blogging community.
Happy Weekend All!
Oh, and
Michelle
? That sure was spam. :)